5 tags
check-in.
The day before check-in, my mother and I drove down to Anaheim from Fresno, which is about four/five hours away. By the time we got to the Econolodge, we were pretty damn knackered. HOWEVER, I'd made plans to have dinner with Caitlyn, my would-be roommate, and her father. In retrospect, I'm glad I did. It put me at ease a little, and it guaranteed I would know at least ONE person when...
5 tags
hello there, blog. i didn't mean to ignore you.
Four months into the program, and I figure that it's just about time for me to start cracking down on this thing. I kept putting it off, and putting it off, and now I'm at the point where I'm not quite sure where to begin. A part of me is glad I waited. I've have time to reflect on my experience up to this point, and  I won't be posting in the heat of the moment, as...
6 tags
7 tags
i have one month left at home, and i'm not exactly...
I mean, sure. I'll be at the Happiest Place on Earth. I'll be leaving today and enter the world of yesterday, tomorrow, and fantasy, and I'm REALLY excited for it, but I'm also scared.
8 tags
apparently i've had an explosion of followers....
12 tags
9 tags
10 tags
Day #8: Your favorite villain
Kay, so, I couldn't pick just one villain. My bad.  I like Hades because, despite being a malevolent badass, he's pretty comical. And also, I'm a sucker for mythology.  And Maleficent? She put a curse on a BABY because she wasn't invited to the party. I mean, seriously. That's about as evil as it gets.
6 tags
darlingdany asked: thank you for replying to my post :D i totally love your blog & i'm looking forward to following you. congrats on getting accepted!
6 tags
Day #7: Your favorite sidekick
Seriously. He is so gosh darn adorable, but at the same time? He can kind of sort of be a jerk.  Much love.
8 tags
The Tour de Nerdfighting 2012
Ohmygodohmygod. John Green is going to be stopping in Santa Monica, CA during the 2012 nerdfighter tour. On the 26th of January. WHILE I AM IN WORKING IN DISNEYLAND. Seriously, that is ~45 minutes away from Anaheim. OH MY GOD. I have to go. I HAVE to go. I will go through hell and high waters in order to attend this. It is going to happen.
12 tags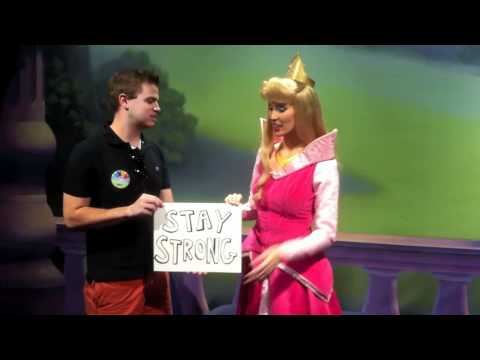 8 tags
4 tags
tentative packing list of what i need to bring /...
BEDROOM Comforter Sheet Set Pillow Cases & Pillows Mattress Pads Blankets Bed Cover Bed Risers Alarm Clock Wall Calendar Bulletin Board / Dry Erase Board Table Fan Table Lamp Decorative Rug Under-bed Storage containers Closet Organizer Shoe Organizer Hangers Wall Stickers Over the Door Hook Combination lock Small Trash Can Laundry Basket BATHROOM Shower Curtain Bath...
4 tags
10 tags
KAY, SO.
I'm officially signed up for an online class at my current college. I'm debating on signing up for one more… Both of them would be English courses, and so I don't feel like I would struggle very much with them at all. … But at the same time, I'm going to be working Full Time and taking Marketing YOU. DECISIONS.
6 tags
I just got my acceptance post-card in the mail.
I almost don't want to open it.
9 tags
Day #6: Your favorite animal
ALL OF MY CREYS. LOOK AT THEM.
8 tags
Day #5: Your favorite hero
Always. ALWAYS. Not even going to lie, I had the hugest crush on Hercules when I was younger. He's perfect. Sweet, well-meaning, if a bit clumsy at times. And yes, he has huge muscles, but THEY AREN'T AS BIG AS HIS HEART. /corny. I could go on and on about how I love this movie, despite its mythological inaccuracies. I DON'T EVEN CARE. Hercules can save my town from utter...
10 tags
i just solidified my acceptance to the dcp
Basically, I FEEL LIKE DANCING NOW. I'll be arriving to the Disneyland Resort on January 8th and coming back home on August 18th. THIS IS ALL REAL, GUYS. This is LEGIT happening. Now? It's time to save up money for things that I'll need for my apartment. <3
6 tags
Day #4: Your favorite prince
Prince Phillip, hands down. He, unlike a lot of the other Disney Princes, is actually proactive and is THERE throughout the ENTIRE movie, unlike either of the Prince Charmings. I mean, I guess Adam is okay, but Phillip takes the cake for me. <3 
7 tags
Day #3: Your favorite heroine
Not only is her character development AWESOME, but I feel as though she is the most realistic out of the majority of Disney's female characters. Unlike all of the princesses- save for maybe Belle, who wasn't actively seeking a Prince Charming, Meg is jaded, and a bit convinced that love simply doesn't exist. She wasn't sitting around on her ass, waiting to be swept off...
8 tags
Day #2: Your favorite princess
She and Rapunzel are pretty neck-and-neck, but Belle has Seniority.
7 tags
oh. hello, new followers. let me wave to you as...
 ,
11 tags
Day #1: Your favorite character
Do the pair of them count? They should, because whenever I think of one, I think of the other. SHHH. IT TOTALLY COUNTS.
30 day disney challenge.
Obviously there isn't going to be much to update here in between now and my arrival at Disneyland, so I figured that I would do one of the ever-famous disney challenges in hopes to pass the time a little bit. :D Day #1: Your favorite character Day #2: Your favorite princess Day #3: Your favorite heroine Day #4: Your favorite prince Day #5: Your favorite hero Day #6: Your favorite...
5 tags
reasons why YOU should be my roommate~
I'll be at Disneyland for the Spring Advantage. I don't have my dates picked out yet, but hopefully will by the 21st! I figured that there's no better time than the present to start getting to know people, so why not start looking for someone to spend eight months of my life with sooner rather than later, yeah? SO, without further adieu, THESE are the reasons why you should be my...
10 tags
watching tangled with my momma.
I feel like I need to watch ALL of the Disney movies before I leave, starting with this one. At Last I See the Light has pretty much become one of my favorite romantic duets of all of the disney movies, BUT THAT'S BESIDE THE POINT. This is going to be the longest three month wait of my entire life.
Cast Member/College Program T-Shirts →
5 tags
dcp survey!
 ♥ BASICS  NAME:  Cortney GENDER: Female BIRTHDATE/AGE: April 12th, 1991 / 20, so I will be turning turning 21 during the program! HOMETOWN: Fresno, California MAJOR/MINOR:  English/Theatre ♥ CP VITALS ROLE AT DISNEY:  Custodial.  ARRIVAL DATE: TBA! DEPARTURE DATE:  TBA, but sometime in August, since I'm doing the Spring Advantage. FLYING IN OR DRIVING:  Driving. ♥ HOUSING...
8 tags
accepted!
I've been putting off making a Tumblr dedicated soley to my Disney experience because I didn't want to have an extra account laying around if I happened to be rejected. As it is, I wasn't. I've been accepted to work as a Custodian for the Spring Advantage at Disneyland. It isn't the job that I wanted, but you know what? I'm totally okay with it. It's...